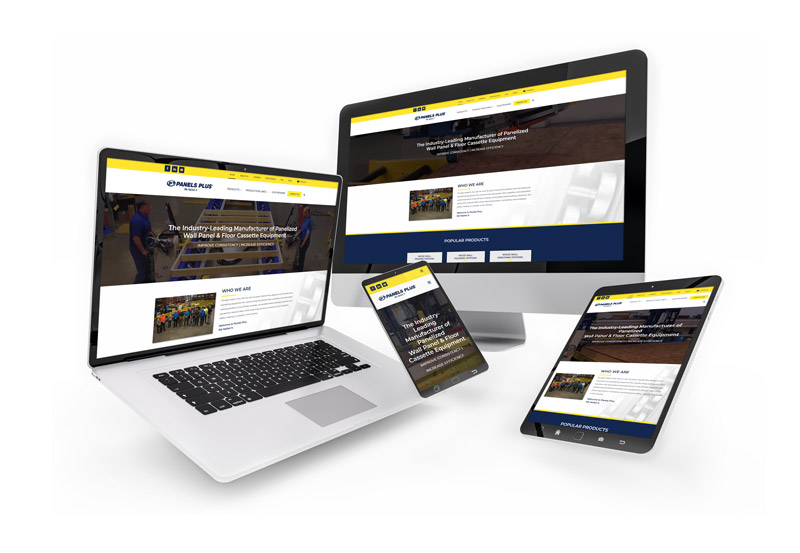 The Panels Plus team is excited to announce the launch of our new website. Our team has been tirelessly working on developing new product content, adding additional product photos, and upgrading our website navigation for an improved user experience.
On our new website, you'll find dedicated product pages for each piece of Panel Plus equipment, and you'll also see that we've included examples of the various production lines that Panels Plus offers.
We're committed to continually improving. Come back periodically to see what updates have been made and also to keep up to date on new product launches.
As always, reach out to our dedicated Panels Plus staff for any questions or inquiries. You can reach us by email at sales@panplus.com or by calling 866.726.7587.  If you'd like to get more information on your specific project, or a Panels Plus product or production line, you can also fill out a contact form on our website.
Welcome to Panels Plus
We nailed it.