WOOD WALL SHEATHING STATIONS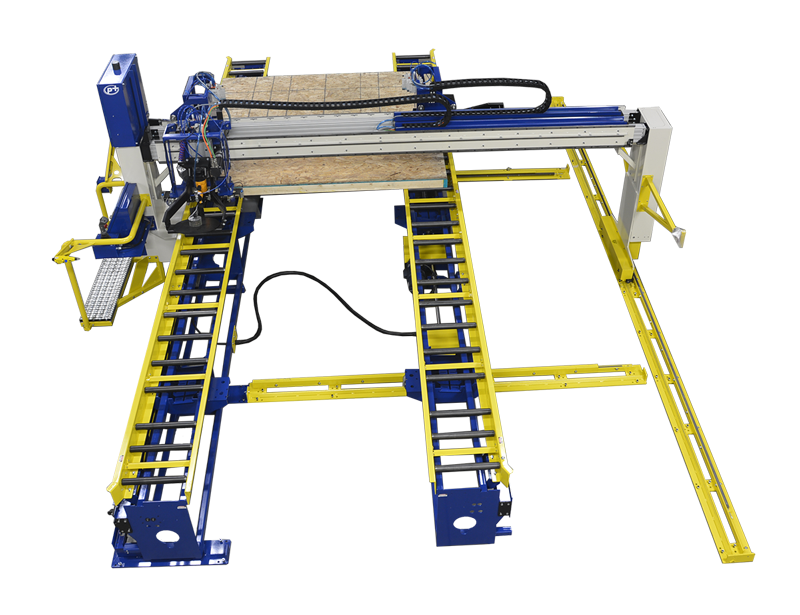 Built to Last
Wood Wall Sheathing Stations from Panels Plus are engineered to streamline your fastening process by offering consistent nail spacing, an ergonomic working height, and ease of operation.
The Sheathing Stations fasten sheathing to wood wall panels made with lumber from 2×4 to 2×10 to ensure quality panels every time. Designed with the rigors of a panel shop in mind, our equipment is developed with longevity and quality. Many Panels Plus products built two decades ago are still in production today.
The Sheathing Stations can be stand-alone or integrated into a full production line. Various sizes and configurations are available.