LIGHT GAUGE STEEL FRAMING & SHEATHING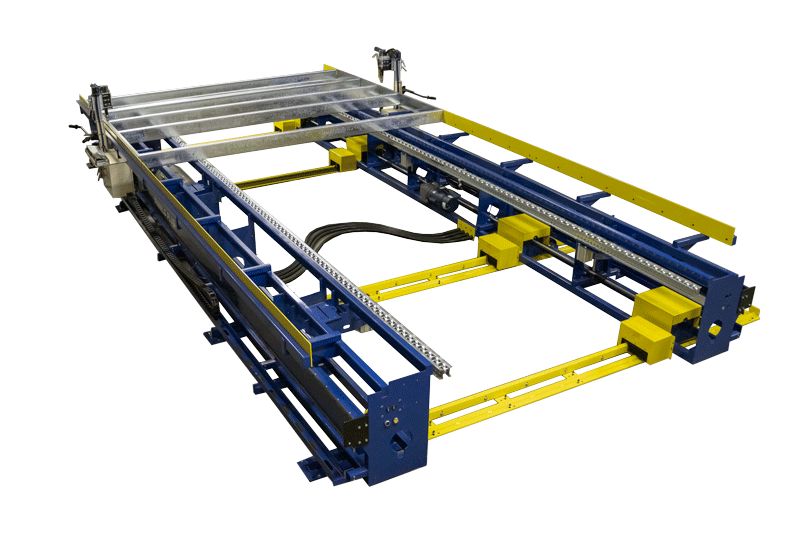 Built to Last
The Panels Plus Light Gauge Steel Framing and Sheathing Stations offer more precise fastener placement, improved squareness, and more overall consistency over traditional construction methods.
The Framing Station holds the Cold formed Steel C channels, tracks, and subcomponents squarely in place for fastening. The Sheathing Station fastens sheathing to steel wall panels.
Designed with the rigors of a panel shop in mind, our equipment is developed with longevity and quality. Many Panels Plus products built two decades ago are still in production today.