WOOD WALL SQUARING STATIONS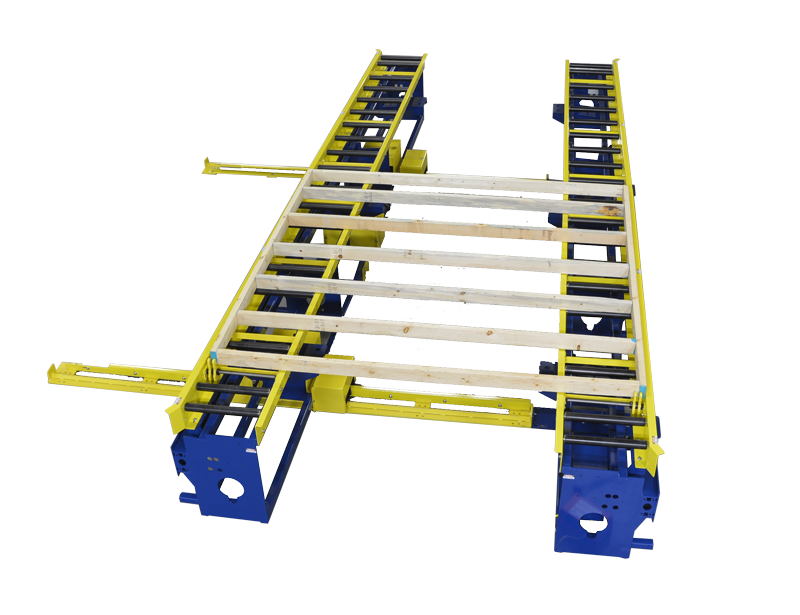 Built to Last
Wood Wall Squaring Stations from Panels Plus feature a more-ergonomic working height and provide improved panel squareness over traditional construction methods.
The Squaring Station holds the wall panel square while sheathing is tacked in place and rough openings are routed out, ensuring quality panels every time. It is compatible with lumber from 2×3 through 2×10. Designed with the rigors of a panel shop in mind, our equipment is developed with longevity and quality. Many Panels Plus products built two decades ago are still in production today.
Dependent on the model purchased, either a handlebar router or routing bridge is used to cut rough openings, if required.