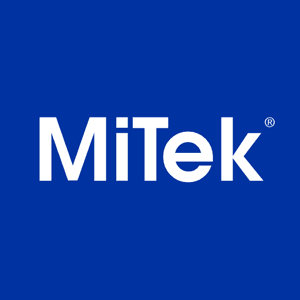 MiTek Canada, a subsidiary of MiTek Inc., is a trusted and long-time distributor of Panels Plus equipment. As a global leader in the construction industry, MiTek Canada has established itself as a significant player in the Canadian market. They offer a range of innovative solutions that help construction professionals build faster, safer, and more efficiently, and are especially known for their truss-related products.
The Panels Plus product line is a complementary addition to MiTek Canada's existing offerings, making us a natural fit for their customers. Our collaborative partnership with MiTek Canada ultimately helps our customers by providing them with a range of quality solutions for their construction needs.
"MiTek Canada has been a valuable partner of Panels Plus for many years, representing our products as a natural extension of their own. We're excited to have a "Product Refresher" meeting with their sales team in late May to keep them up to date on our product offerings. This will give them more knowledge and confidence to represent Panels Plus even more strongly, strengthening our relationship and boosting sales for both our teams," stated Paul Schmitt, Panels Plus Regional Sales Manager.
Meet the MiTek Canada Team
Laura Barber, the VP of Sales, oversees a team of seven sales representatives in Canada. The Panels Plus team disperses any leads or inquiries we receive in Canada to their salespeople, who then work to secure business. They also actively work to find new leads and work with existing customers. Roughly one-third of the sales opportunities that we receive from Distributors come from MiTek Canada.
Their team's expertise and experience in the Canadian market have been instrumental in helping Panels Plus expand our reach beyond the United States. Laura and her team are our eyes and ears in the Canadian market, providing us with valuable insights that help us stay ahead of the curve.
"MiTek Canada has worked together with Panels Plus for many years. It has been a great relationship and we look forward to continuing to work together," stated Laura Barber, MiTek Canada VP of Sales.
Our Partnership
Our partnership with MiTek Canada has been a positive one. Working with them has allowed us to expand beyond the United States and has given MiTek Canada more solutions to provide to their customers. With their expertise in the Canadian market and our high-quality products, we are confident that our partnership will continue to grow and prosper.
Learn More About MiTek Canada
Visit the MiTek Canada website at www.mitek.ca to learn more about their organization and innovative solutions for the construction industry.