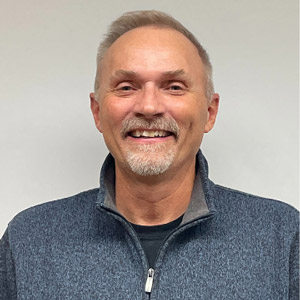 Paul Schmitt is the newest member of the Panels Plus team and recently accepted the role of Regional Sales Manager. As Panels Plus continues to grow, so does our customer base. Paul's role has been added so we can continue to provide the best service to both our new and existing customers. Paul has a Bachelor of Science degree in Industrial Technology from the University of Wisconsin-Stout. He is currently training with members of the Panels Plus team to grow his understanding of the industry and our wide variety of product offerings.
Paul hopes that after working with the Panels Plus team our customers "Feel that they are getting a maximum return on their investment. They should be confident that the company will be here to back them up if they experience any problems."
When asked what working for an employee-owned company means to him, he replied, "I already feel a strong sense of pride and wanting to do my best as an employee-owner."
Paul's significant other is Elly, and he has 2 grown children, Toby, and Angie. He enjoys playing guitar and fishing for muskies. Paul recently bought an old motorcycle that he enjoys working on when he has free time.
Welcome to the team, Paul! We're excited to have you onboard.