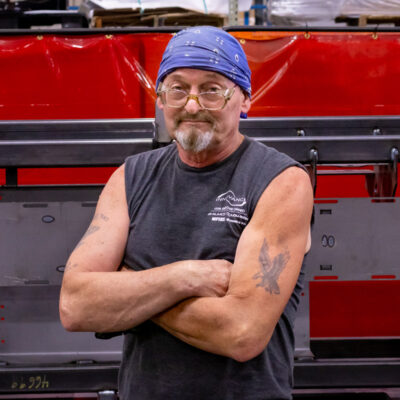 Steve Miller is the Lead Welder at Panels Plus and has been part of the Innovance family of companies since 2013. He originally worked for our sister company, ALMCO for about 6 years before joining the Panels Plus team. As the Lead Welder, Steve works on virtually every product that leaves the Panels Plus facility.
Steve hopes that after working with the Panels Plus team our customers believe "that we are the best out there," and that they want to come back for future projects.
"Steve has been a key employee in this organization for many years. He is a driven and dedicated individual who is passionate about quality work. Steve strives to do his best work every day and ensures others around him to do the same. Steve is always willing to do what it takes to help Panels Plus succeed," stated Dustin Viktora, Panels Plus Supervisor.
Thank you for being a dedicated member of the Panels Plus Team, Steve!