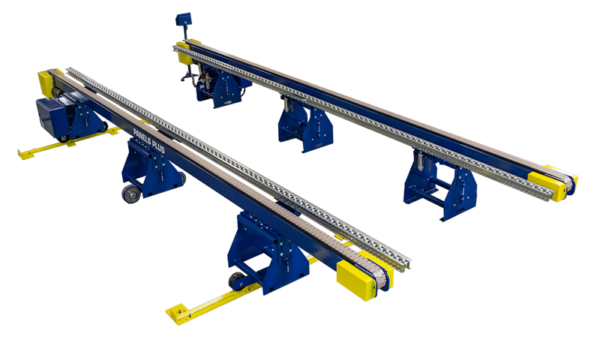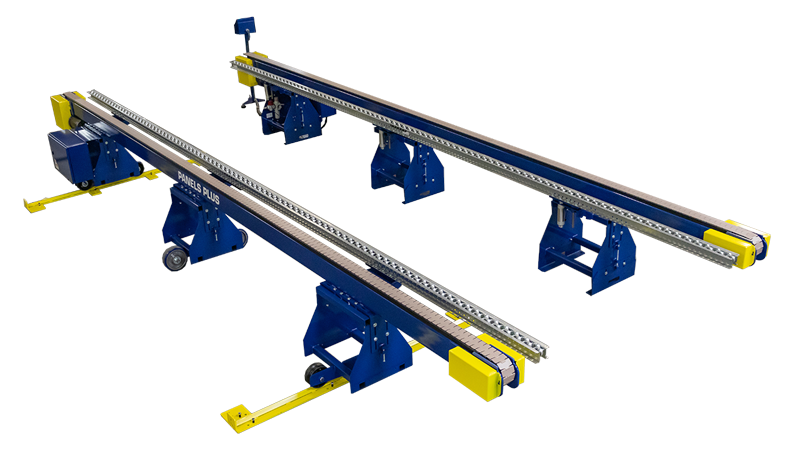 Equipment Spotlight: Power Conveyors
The Panels Plus Power Conveyors transport walls and subcomponents from subcomponent tables to the various stations within a wall panel or floor cassette system. With a simple push of a button, materials are transported easily and smoothly to their destination.
In addition to push-button controls, Panels Plus Power Conveyors also include low friction tabletop conveyor chains. Various lengths of Power Conveyors are available, and conveyors can be placed back-to-back to create a longer staging area.
Power Conveyors make pushing subcomponents by hand a practice of the past, making it easier on operators' bodies, and better utilizing their time.