The Panels Plus Combo Line is an all-in-one system that frames, squares, and sheathes wall panels. The Combo Line consists of our Component Tables, Combo Station, and Roller Conveyors. This...
Read More
The Panels Plus Power Conveyors transport walls and subcomponents from component tables to the various stations within a wall panel or floor cassette system. With a simple push of a...
Read More
At Panels Plus we have been working hard towards automating our single tool sheathing bridge. Since the release of the semi-automated single tool bridge we have been listening to our...
Read More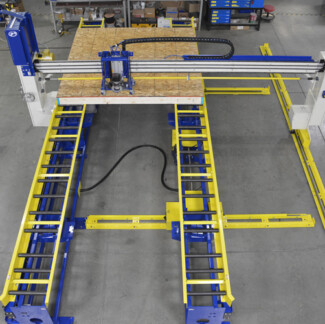 Your commitment to building the best starts and ends with quality, and so does ours. When building walls, making sure everything is square is an absolute must, and that's just...
Read More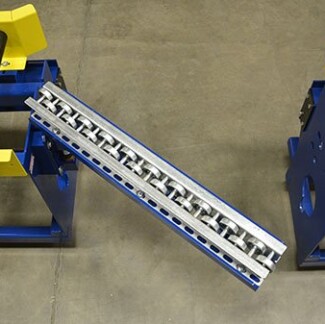 Panels Plus offers a number of different accessories that can enhance the performance of your wall or floor line. One of these accessories is the Swing Gates. The swing gates...
Read More