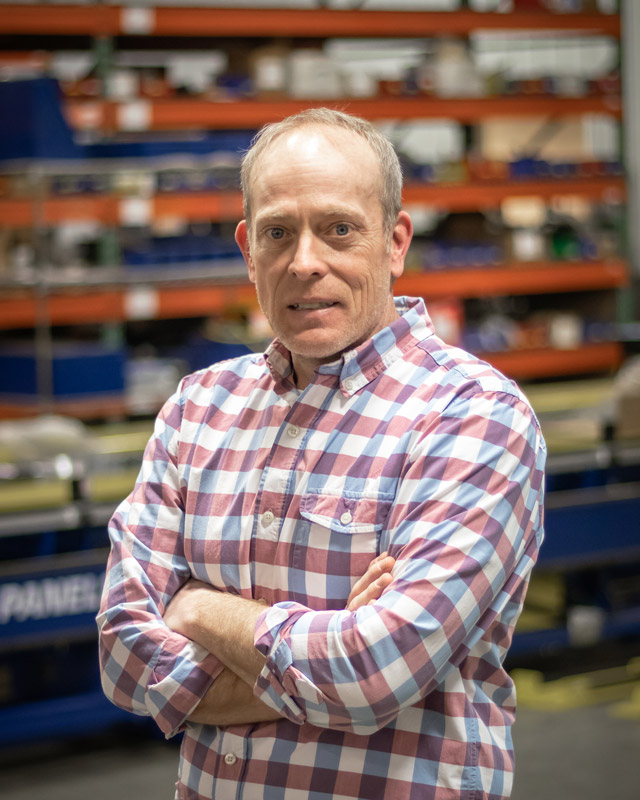 Brett has worked for Panels Plus for 17 years and has been an invaluable member of the Panels Plus team. He has been instrumental in assembling and shipping Panels Plus equipment as well as finding ways to improve our production process to better serve our customers.
Brett was recently promoted to Plant Supervisor at Panels Plus earlier this year. In his new role, he is responsible for helping create a safe and productive work environment for the Panels Plus production team, assisting with implementing quality procedures to guarantee Panels Plus is delivering a high-quality product to our customers, and ensuring dispatch compliance in our production of equipment to ensure orders are complete and on-time every time.
Brett has a natural talent for finding process improvements in our production process. This will help us to grow capacity and improve the capabilities of our process. Brett's supervisor said the following regarding Brett's experience with Panels Plus: "I am excited and encourage to get to work with Brett. Brett has an extensive history with the Innovance organization and an impressive knowledge of the Panels Plus product line." – Ryan Grabowski, Manufacturing Manager
Thank you Brett, for being a valuable member of the Panels Plus Team!