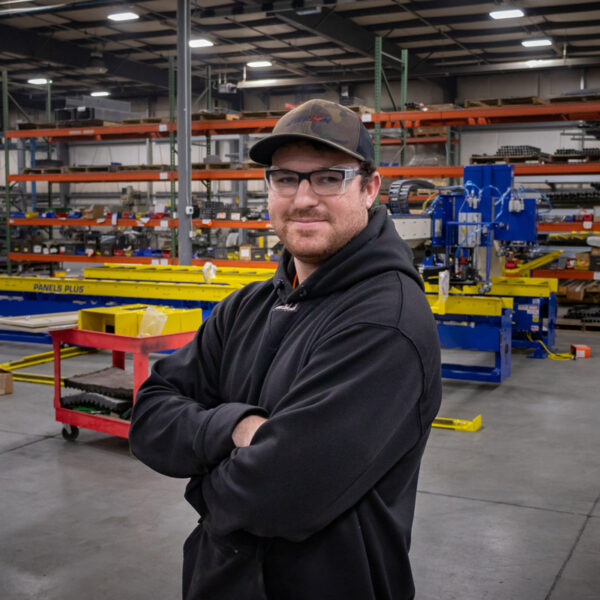 Dustin Viktora began his career with Panels Plus in July of 2017 in a part time role manufacturing parts and assisting in assembly and welding. Today he proudly holds the title of Installation and Service Tech. In this position, he enjoys helping customers achieve their goals and seeing our own products at work.
During high school in Albert Lea, Dustin worked as an apprentice at Edwards Manufacturing. In addition to this experience, he worked on the family farm where he learned many of his applicable skill sets.
When asked what working for an employee-owned company means to him, he replied, "It gives me an incentive to pay extra close attention to the work I do, because the better I do the better the company will do."
In his free time, Dustin enjoys hunting, fishing, and farming. He and his fiancé will be getting married this year in June.
Dustin is a forward-thinking employee and believes that hard work and dedication pay off, and that's exactly what you get from this high-caliber team member.