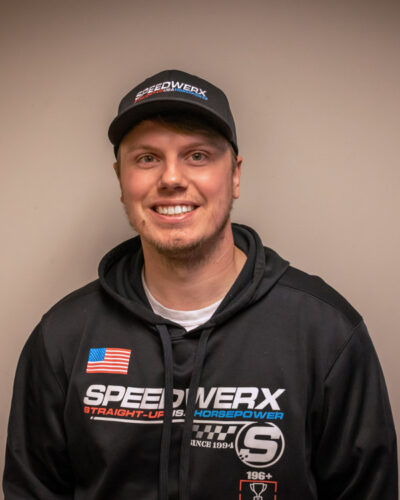 Dylan Tischer has been part of the Innovance team for over 5 years. Dylan started at the Lou-Rich Hayward facility as a Product Designer in May 2016 and then applied and was awarded the open Product Development Engineer position at Panels Plus in June 2021. Dylan has an Associates of Applied Science in Mechanical Design Technology from St. Cloud Community and Technical College and is currently taking classes to receive his bachelor's in Applied Engineering through Bemidji State University.
When asked what working for an employee-owned company means to him, Dylan replied, "I like that the input of the employees is considered when decisions are being made. The ESOP and profit sharing are big bonuses for many employees, and I think it shows that Innovance cares about its employees."
Dylan hopes that after working with Panels Plus, "Each of our customers have a sense of pride in knowing that the equipment they order is built professionally on time, and without flaws. Our service is excellent, and we will always strive to put the customer first with whatever their comments, questions, or concerns may be."
When Dylan is not working, he enjoys relaxing and spending time with his family and wrenching on anything with an engine. His current project is restoring a 1978 Chevrolet Camaro with his dad that belonged to his mom when she turned 16. Dylan met his wife, Ella while at college and has been married for almost 2 years. They have a 1-year-old daughter named Kara, who keeps them on their toes constantly.
Congratulations on your new position and thanks for being a valuable member of the Panels Plus team, Dylan!