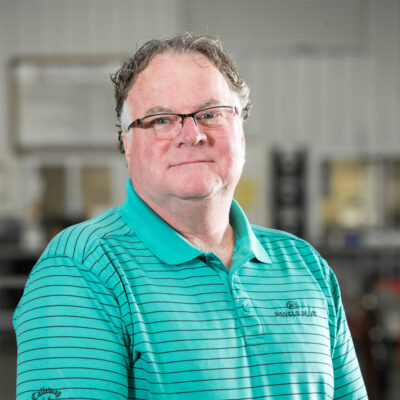 Tim Kaasa has been a member of the Panels Plus team for almost 17 years. He originally started out as a Supervisor at Panels Plus in the fall of 2005 and is now the lead salesperson. Tim is passionate about Panels Plus equipment and helping his customers.
What he enjoys most about his job is "Meeting people from all types of building industries. From the seasoned companies looking to replace or grow, to the new startup companies looking to make their mark in the industry," Tim stated. After working with the Panels Plus team our customers should feel "that they have been helped through the purchase process with a fair and honest company that will be there before and after the sale with our support."
When asked what working for an employee-owned company means to him, he replied, "You in many ways are in charge of your own success in the company. Everyone has a piece of the company. In the case of Panels Plus, our guys can see what the equipment we build does. Building houses, apartments, hotels, modular homes, sheds and more. There is a pride factor in what we do," said Tim.
Tim has been married to his wife Dawn for 43 years and has 3 children: Kellen, Taryn and her husband Bronson, and Devin. He enjoys golfing with his kids and spending as much time as he can with his 3 grandkids, Crosby, Harrison, and Max. Growing a garden also keeps him busy.